Fertility Treatments
At IVF Matters, we offer female-consultant-led care. We work with you to tailor your fertility treatment to give you the best chance possible of becoming a parent.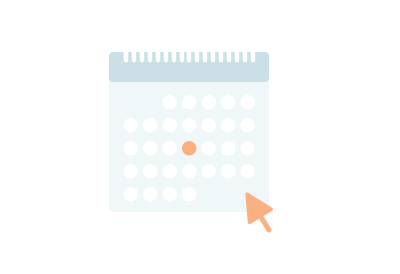 1
Book Online
-  Select an appointment
-  Receive email confirmation
2
Attend Consultation
-  Complete online assessment
-  Attend video or in clinic consultation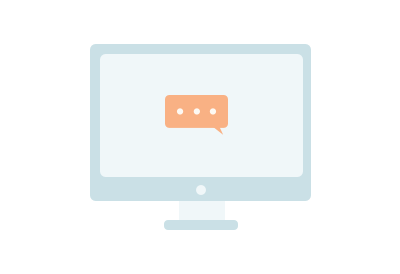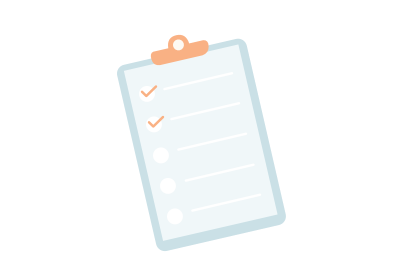 3
Get Started
-  Agree on a plan
-  Take action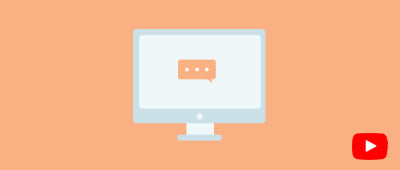 Why choose IVF Matters for fertility treatment?
Finding the right fertility clinic for you can feel very overwhelming — especially when there are so many choices. 
Choosing IVF Matters for your fertility treatment means you can begin your fertility journey with confidence. Over the years, we have helped thousands of couples and individuals and we have excellent success rates (2021 stats).
Our leading fertility clinic offers the latest technology and treatment options at affordable costs, alongside exceptional support and specialist guidance — so that we can provide you with a personalised treatment plan that can meet your needs.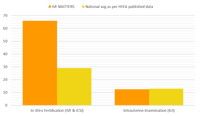 What to consider before starting a fertility treatment
There are a number of things you may want to consider before starting a fertility treatment.
It's important that you consider the costs associated with fertility treatment, as you may need multiple rounds before you fall pregnant. Although we do our utmost best to try and help you conceive on the first try, it might not happen. 
There are also risks associated with fertility treatment, and although they're quite low, you still need to think about them. One such risk is the chance of multiple births. While multiple embryos can be used to give you the best chance for success, this may result in multiple successfully implanted embryos. 
You might also want to consider the use of donors if you discover that your sperm or eggs aren't viable after fertility testing. 
How much does fertility treatment cost?
The cost of fertility treatment will depend on which type of treatment you go for. The cost can also be impacted by having to use two different treatments in conjunction with each other to get the best possible outcome. 
We've included some example costs below. 
Ovulation induction – £949 (for one cycle)
IUI – £1,449 (for your first cycle of treatment)
IVF – £3,899* 
*This is for one cycle of treatment and it doesn't include extra charges for add-ons such as blood tests, embryo freezing, and assisted hatching.
Can you get fertility treatment on the NHS?
Getting fertility treatment on the NHS is possible, but you must meet specific criteria. This can differ across the UK, depending on the area you live in and the criteria your local integrated care board (ICB) has. To find out what you're entitled to on the NHS, you will need to speak with your GP or integrated care board for further information. 
Waiting lists are also particularly long in many areas for fertility treatment on the NHS, and it can be frustrating to wait for fertility services to be offered. 
At IVF Matters, you can receive treatment much sooner. All of our fertility services — whether for treatment or fertility preservation — are open to everyone. 
Our fertility clinic prides itself on providing quick, accessible and affordable fertility care for all.
How does fertility treatment work?
There are many different types of fertility treatment. How they work will depend on the procedure. However, most fertility treatments involve the fertilising of an egg, either in a laboratory or inside the womb. 
There are also fertility preservation treatments that can help you preserve your fertility —  helping you to have children when the time is right for you. 
Fertility treatment can help you to navigate issues and challenges surrounding your fertility, to increase your chances of having a baby. 
What are the fertility treatments offered at IVF Matters?
At IVF Matters, we take pride in providing our patients with the most advanced treatment options available today. 
Our fertility consultants are highly trained and experienced in a variety of fertility treatments and technologies — helping our patients to successfully conceive and deliver healthy babies.
How to start fertility treatment?
If you're struggling with fertility issues or would like to preserve your fertility, we're here to help you navigate your choices. 
The best way to start your fertility treatment journey with us is to book a free initial fertility consultation at IVF Matters. 
This will give you the perfect opportunity to ask any questions you may have about our approach to fertility treatment and get more information on the specific treatments that we offer. 
Your consultant will advise you on the most suitable options for you, as well as the chances for success, depending on your situation. We're here to give you all the advice, support and treatment you need to increase your chances of having a baby. 
Book your consultation today and start your fertility journey. 
Success stories
"Dr.Koita was the third fertility specialist we saw. She was the only one who truly listened to me, and I felt like she took the knowledge I had in my own body and personal circumstances seriously. She was always thorough, encouraging and kind. I didn't feel like just a statistic, or an age or a percentage. I truly believe that because of this patient centred approach, and the appropriate measures she helped us take to enhance our fertility, we were able to successfully achieve our spontaneous pregnancy before attempting IUI. I'm so thankful I found her, and we can't recommend her enough."
Doctify Verified Patient – 17-09-2020
"I can't reccomend the care, service and staff enough during our treatment with IVF matters. During a particularly difficult time the team showed kindness, dedication and really went over and above for us."
Doctify Verified Patient – 18-03-2020
"After unsuccessful treatment elsewhere I contacted Dr Koita for a second opinion and I was so blessed to find her. She took me right back to basics and due to her diligence with us in terms of testing and investigations I was able to get pregnant naturally - I cannot thank her enough for her time patience and positivity."
Doctify Verified Patient – 10-10-2019
Introducing Buy Now Pay Later
Interest free payment plans. No credit checks! No applications! Select at checkout
Working with