About Us
Pioneering the UK in providing quick, accessible and affordable fertility care for all.
IVF Matters is the first online fertility clinic in the UK. Established by Dr. Irfana Koita, a renowned specialist and fertility consultant in the field of assisted conception. 

Over the years, we have helped thousands of couples and individuals explore and understand more about their fertility. We take pride in our high ICSI and IVF success rates, vetted by verified healthcare review sites namely Doctify and Top Doctors and leading media outlets such as The Guardian, The Times, Grazia, The Sun, and the Daily Mail. Our one-stop services include sperm, embryo, and egg-freezing treatments, giving you more time to prepare for your future.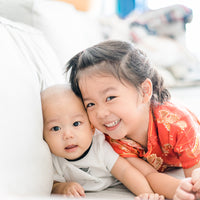 Who we are
We are a team of well-reputed specialists in fertility, andrology, nutrition, counselling, weight management, endocrinology, and genetics.
Delivering excellence and innovation in fertility awareness and solutions.
We're putting an innovative lens over conventional consultancy and diagnostics services, focusing on making fertility care much more accessible to all across the UK.
We offer fertility consultations via video conferencing as well as face-to-face at our two London clinics based at Harley Street and Canary Wharf.
Take your tests in the comfort of your home, delivered straight to your doorstep. Our comprehensive fertility test kits include AMH tests to determine antimullerian hormone levels, at-home fertility checks with sperm count tests and semen analysis, and other tests for male and female infertility. Get instantly examined for common reproductive problems such as endometriosis, fibroids, and PCOS.
Ultrasound scans are more accessible with us too, available at over 80 locations across the UK, so you can wave goodbye to waiting lists and get a quicker diagnosis.
And we're the first fertility clinic in the UK to offer Buy Now Pay Later plans to help you spread the cost of diagnostic services by making smaller, manageable interest free payments in instalments.
It's never too late to pursue your dreams of having a baby. We look forward to giving you a positive experience on your wonderful journey to parenthood, and we hope you enjoy all the best in life. Feel free to book your free advisory call today!


Our success stories
"The clinic staff are friendly and supportive.."
Doctify Verified Patient – 01-04-2022
"Irfana is extremely caring and thorough with her approach. Not only is she an excellent doctor; she really understands the emotional side of fertility issues. She is incredibly patient and always has a smile - no matter how silly the question!"
Doctify Verified Patient – 18-04-2019
"So thankful to everyone at IVFmatters who helped us with FET. Special thanks to Dr Irfana who explained in detail all of our options and guided us throughout the process with great care. The level of service and professionalism was second to none."
Doctify Verified Patient – 18-10-2018
Introducing Buy Now Pay Later
Interest free payment plans. No credit checks! No applications! Select at checkout
Working with