Online Fertility Assessment
When you want to speak to someone about your fertility but would prefer not to have to visit a clinic, you can take our fertility fitness assessment in the comfort of your own home. 
This unique online questionnaire, developed by our leading fertility specialists, aims to help you get the answers you need when you are trying to start a family.
How it works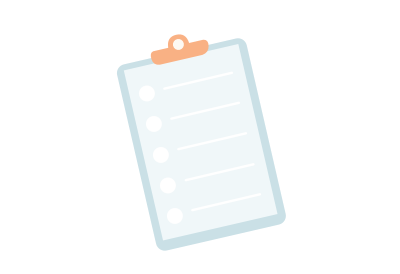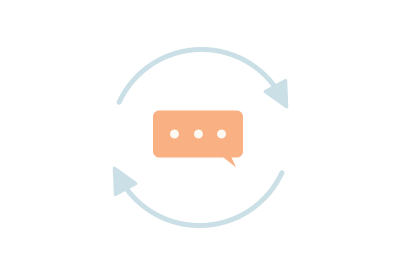 Who is it for?
Our online Fertility Fitness assessments are suitable for anyone who is unsure about their fertility and is looking for a detailed assessment to obtain tailor-made recommendations from our Fertility Consultant, Dr Irfana Koita.
How does it work?
This assessment takes no longer than 30 minutes to complete and contains the same questions we would go through in a face-to-face consultation. For example, there will be questions about your fertility, medical health and lifestyle. These are standard fertility questions asked by doctors around the country.
What are the advantages?
The benefit of filling it out online is that you can complete it from any location using a hand held device or a laptop, at a time that suits you best. This means that we can provide you appropriate guidance that is relevant to you in an efficient and cost effective manner.
What will I be asked in the questionnaire?
The goal of the questionnaire is to assess your unique background so that you can get the answers you need when you are first looking to start a family. The questionnaire will ask about your fertility history, your journey to conceive so far, your overall health, your medical history and your lifestyle. 
These are standard questions that you would be asked during any initial face-to-face fertility consultation with a fertility expert. However, the online questionnaire should take no more than 30 minutes to complete, and you can do it from any device from the comfort of your own home. 
If you already have test results from previous diagnostics, you can upload them, but this is not required at this stage.
Will my questionnaire be reviewed by a fertility doctor?
The online assessment is not an automated service. Our Fertility Consultant, Dr Irfana Koita, will review your responses and any test results. 
You will then receive a detailed response with unique recommendations tailored to your answers from Dr Koita by email.
Can I make fertility decisions based on the results of the test?
Our online fertility fitness assessments are a great place to start for anyone unsure about their fertility and looking for a detailed evaluation and guidance on how to get started on their fertility journey. 
However, if you are ready to start fertility treatment, you will need to book an in-person consultation at one of our clinics or an online video call from the comfort of your own home, to discuss the next steps of your diagnostics and treatment pathway.
Can I take the online fertility test if I am currently receiving fertility help from the NHS?
We understand that NHS waiting lists for fertility services can be long and frustrating, especially if you're dealing with time-sensitive fertility issues. 
Our online fertility assessment service is efficient, cost-effective and available to anyone who would like personalised recommendations. 
We see lots of people looking for answers whilst on NHS waiting lists or who want a second opinion after a consultation at another private fertility clinic.
What is the next step if I decide to pursue fertility treatment or fertility preservation?
Your personalised response will outline the next steps and your most suitable options. If diagnostic testing is required, you have multiple options:
Receive your fertility testing kit by post — delivered straight to your doorstep
Book in-person testing at one of our two London clinics, based at Harley Street and Canary Wharf
Visit one of our 80 partner ultrasound clinics across the UK  
Your consultant will advise you on the most suitable options for you and their chances for success, depending on your situation. If you feel ready to proceed with fertility treatment with IVF Matters, you can book a consultation with us to get started.
Is there an alternative to the online questionnaire?
We've created various starting points for your fertility journey so that you can choose the right option for you. 
Initial fertility consultations include the same types of questions as our online questionnaire. We offer fertility consultations face-to-face at either of our two London clinics in Harley Street and Canary Wharf. Alternatively, you can do a video consultation from the comfort of your home. 
We also offer a free 15-minute advisory consultation with our fertility consultant Dr Irfana Koita. This call is the perfect opportunity to get a better understanding of specific treatments and to ask questions about starting your fertility journey. 
Whichever option you choose, you'll receive a personalised response and expert guidance to help put you at ease when getting started with fertility treatment.
Do you offer help for patients outside of London?
Although our two clinics are based in Harley Street and Canary Wharf, there are many options for patients outside of London. Initial consultations can be done remotely via video, and you do not need to travel to London for diagnostic testing. 
You can also undergo fertility tests at one of our 80 partner ultrasound clinics across the UK or even select some tests to be sent to your home via post. 
Once you have decided on a treatment plan with your consultant, fertility treatments are available at our Marylebone clinic.
Our success stories
"I had a really good experience with Dr Irfana, she's very professional and the best doctor I've met. Thank you!"
Doctify Verified Patient – 05-04-2021
"Thank you again for your care and expertise. I felt more positive about things after our discussion and this is invaluable for me, so thank you again."
Doctify Verified Patient – 15-03-2019
"After unsuccessful treatment elsewhere I contacted Dr Koita for a second opinion and I was so blessed to find her. She took me right back to basics and due to her diligence with us in terms of testing and investigations I was able to get pregnant naturally – I cannot thank her enough for her time patience and positivity."
Doctify Verified Patient – 20-10-2019
Introducing Buy Now Pay Later
Interest free payment plans. No credit checks! No applications! Select at checkout
Working with