Details
Gain a deeper understanding of your reproductive health without fully committing to a test or paying expensive consultation fees.

This online male fertility assessment aims to help you understand if you have reproductive health issues that need evaluation. The questionnaire will require about 30 minutes of your time, and you can answer them at home or in your office.

We prepared this online fertility check to ask common questions brought up during an in-person consultation. After you've submitted the questionnaire, you'll receive a detailed email response with recommended next steps.

Information
Who is this questionnaire for?
This questionnaire is for anyone who wants to evaluate their fertility or wants to preserve their fertility and is looking for tailor-made recommendations. Watch the video below to learn how the online assessment works.
Why should I fill out this fertility questionnaire online compared to a consultation?
The benefit of filling it out online is that you can do it from the comfort of your own home and go through it at your own pace. It allows you to get professional guidance at a fraction of the cost compared to booking a consultation.
If you do decide to go ahead with a consultation with us subsequently, we would already have your responses so we can spend more time helping you and discussing your options in detail.
How will the questionnaire be sent to me?
You will receive a link via email post-purchase. The form can be filled online using any device.
What kind of questions will I be asked?
There will be questions about your fertility, medical health, and lifestyle. These are standard questions asked at a consultation.
How long will this take me to do?
Please set aside approximately 30 minutes to complete the questionnaire all in one go.
I have had a certain test/multiples tests done, what should I do?
Through the questions, you will be prompted to let us know. Please upload the documents if you have a copy of your results.
What if I don't have certain test results or I've not taken a particular test?
That's fine. You are not expected to have any results.
There's a fertility concern or issue that I need to tell you about, can I do this?
Yes, of course! At the end of the questionnaire is a text box so if you want to let us know anything, please provide as much detail as possible. This will help us to tailor your next steps.
Are my responses secure and confidential?
Yes, they are secure and confidential. They will only be seen by select staff at IVF Matters.
How will you get in touch with your recommendations after I've completed this questionnaire?
A detailed response will be emailed to you. Please feel free to get in touch if you need any clarification.
Can I pay in instalments?
IVF Matters is the 1st fertility service in the UK to offer interest-free payment plans for diagnostic tests. We offer 2 payment plans - Splitit and LayBuy.
Splitit enables you to pay with an existing VISA or MasterCard credit card by splitting the cost into interest and fee-free monthly payments, without additional registrations or applications. To be eligible, you must have the entire amount of your purchase available on your card. At the time of purchase, you will only be charged for the first payment. The remaining balance will be held on the credit card until the final payment is made.
LayBuy lets you spread the total cost over 6 weekly automatic payments. The first payment equal to one-sixth of the purchase price occurs once your order is completed. The remaining 5 payments are processed each week on the day of the original purchase. You will be required to log in to or set up a Laybuy account to use this payment facility. Selecting Laybuy at checkout will provide you an opportunity to register for an account.
How do I opt for this service?
Add your required product or service to the cart and proceed to checkout as normal. You can select either option as your payment method at checkout.
When will I receive my purchase?
Your order will be processed as if you had paid in full directly.
What if I have a problem with payments?
Paying with Splitit is always 0% interest and there are never any late fees. Other charges may apply from your credit card issuer. Laybuy will charge Late Payment Fees, so please do ensure you have adequate funds in your account for the duration of your payment schedule.
Who do I contact if I have a question?
Please contact the providers directly
Splitit FAQs: https://www.splitit.com/faq/shoppers/
LayBuy FAQs: https://help.laybuy.com/hc/en-us/categories/360001736694-I-am-a-Customer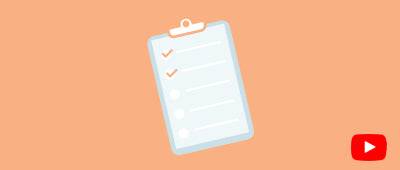 Introducing Buy Now Pay Later
Interest free payment plans. No credit checks! No applications! Select at checkout
Working with