Details
This scan includes a complimentary call with our fertility expert, Dr Irfana Koita.
Follicle tracking scans help you determine if you're ovulating. This test is done to help you increase your chances of conception, both naturally and with the help of fertility treatment.

The follicle scan also helps in surveying your uterus, endometrium, and ovaries - helping our fertility expert pinpoint the exact time in your menstrual cycle when you'll be ovulating, increasing your chances of getting pregnant.

A follicle tracking scan requires a transvaginal ultrasound - a safe and expert-supervised procedure you'll do inside our clinic. Simply book your appointment through our secure portal and receive the results, via email, immediately after the scan.

Your results will be reviewed by our in-house fertility expert Dr Irfana Koita, who'll discuss your results in a complimentary call.

Feel free to use our services or contact us, even if you're undergoing treatment at another private or NHS Clinic.
Information
What information will the scan provide?
A detailed pelvic scan is performed to look a the uterus along with the thickness and the quality of the lining of the womb. The number and sizes of the ovarian follicles are recorded.
Who should have this scan?
This scan is designed for women wanting to evaluate their follicular and endometrial development in a natural cycle or following ovarian stimulation as part of ovulation induction.
What is the process?
- Order online
- Receive an email confirmation of the appointment
- Attend the scan
What type of scan is it?
The scan is best performed transvaginally for optimum clarity.
When should the scan be done?
This scan is best performed at the start of the cycle and then subsequently on days 8, 10 and 12 of the cycle depending on your response to medication.
Where will the scan be performed?
At a centre close to where you live, across the UK
How long will it take to get the result?
You will get the report immediately after the scan.
Can IVF Matters help interpret the result?
Yes, you will receive complimentary feedback by our fertility consultant Dr Irfana Koita. Please get in touch after your scan appointment.
Can I have the scan with you if I am having treatment with my GP or another consultant?
Yes, feel free to use our service.
Are there any additional complimentary tests that may be required?
A more comprehensive analysis can be obtained by simultaneously performing blood tests to assess your hormonal levels. You may order these tests separately via our fertility tests section.
Can I pay in instalments?
IVF Matters is the 1st fertility service in the UK to offer interest-free payment plans for diagnostic tests. We offer 2 payment plans - Splitit and LayBuy.
Splitit enables you to pay with an existing VISA or MasterCard credit card by splitting the cost into interest and fee-free monthly payments, without additional registrations or applications. To be eligible, you must have the entire amount of your purchase available on your card. At the time of purchase, you will only be charged for the first payment. The remaining balance will be held on the credit card until the final payment is made.
LayBuy lets you spread the total cost over 6 weekly automatic payments. The first payment equal to one-sixth of the purchase price occurs once your order is completed. The remaining 5 payments are processed each week on the day of the original purchase. You will be required to log in to or set up a Laybuy account to use this payment facility. Selecting Laybuy at checkout will provide you an opportunity to register for an account.
How do I opt for this service?
Add your required product or service to the cart and proceed to checkout as normal. You can select either option as your payment method at checkout.
When will I receive my purchase?
Your order will be processed as if you had paid in full directly.
What if I have a problem with payments?
Paying with Splitit is always 0% interest and there are never any late fees. Other charges may apply from your credit card issuer. Laybuy will charge Late Payment Fees, so please do ensure you have adequate funds in your account for the duration of your payment schedule.
Who do I contact if I have a question?
Please contact the providers directly
Splitit FAQs: https://www.splitit.com/faq/shoppers/
LayBuy FAQs: https://help.laybuy.com/hc/en-us/categories/360001736694-I-am-a-Customer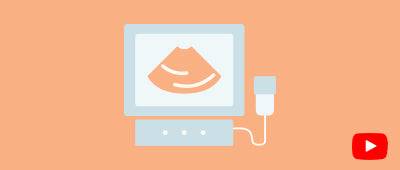 Introducing Buy Now Pay Later
Interest free payment plans. No credit checks! No applications! Select at checkout
Working with