Fertility Ultrasound Scan
At IVF Matters, we offer fertility ultrasound scans to help diagnose the cause of fertility problems. We also offer ultrasound scans as part of a pregnancy check-up for expecting parents. 
You can book your fertility ultrasound scan at one of our 80 recommended partner clinics nationwide — allowing you to book your ultrasound scan wherever works best for you.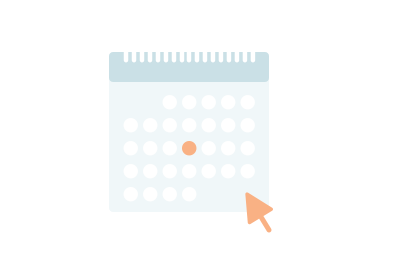 1
Book Online
-  Select scan type, location and appointment
-  Receive email confirmation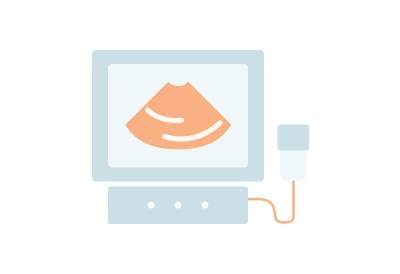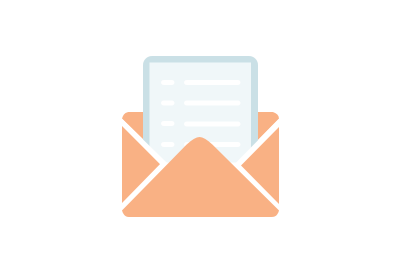 3
Get Started
- Receive results
- Discuss with our consultant
Our success stories
"Very efficient, easy to book appointments and someone was always available to talk to."
Doctify Verified Patient – 12-03-2021
"Caring, knowledgeable and personal customer care. It has meant so much to have such excellent care and attention, thank you!"
Doctify Verified Patient – 01-11-2019
"Many thanks for helping us to start our family. Your support in such difficult moments made a difference in our lives. Thank you so much!!!"
Doctify Verified Patient – 08-11-2016
Where can I perform my ultrasound scan?
You can choose from one of our 80 recommended ultrasound clinics across the UK.
How should I prepare for an ultrasound scan?
To prepare for your ultrasound scan, you want to make sure you wear loose clothing that makes the area that'll be scanned easily accessible. You also want to feel as comfortable as possible, so be sure to wear non-restrictive clothing. 
If you are having a pregnancy check-up scan, you might be asked to drink a few glasses of water before your appointment as well — but you can't relieve yourself until after the scan is done. This is because the bladder becomes full and pushes your other intestines out of the way — giving a clearer view of your reproductive system. 
As sedation isn't required for an ultrasound, you should be able to get back to your daily activities right away. 
Should I bring anything to the scan with me?
There's nothing that you explicitly need to bring with you, but you may find it helpful to bring your partner or a friend with you for support. 
It can also be helpful if you bring any results from previous tests or scans that you've had in the past.  
How long will it take to get the results?
You will get the report immediately after the scan.
Can IVF Matters help interpret the results?
Yes, you will receive complimentary feedback by our fertility consultant Dr Irfana Koita. Please get in touch after your scan appointment.
Can I have the scan with you if I'm planning treatment abroad?
Yes, feel free to use our service.
Why is a fertility ultrasound scan done?
Ultrasound scans (sometimes called sonograms) are a safe, widely-used way of looking at the inside of the body without the use of surgery or X-rays. Ultrasounds are safe because they use sound waves to make an image, instead of radiation. 
An ultrasound scan works by using a small device called an ultrasound probe. This probe gives off high-frequency sound waves which bounce back (or echo) off parts of the body, to create an image. This image is displayed on a monitor during the scan. 
There are different types of fertility ultrasound, including external scans and transvaginal scans. A fertility ultrasound will look at your ovaries, uterus, and pelvic area if you're female, and your scrotum if you're male.
These images can be used by fertility consultants to help diagnose fertility problems, allowing us to personalise a fertility treatment plan for you. 
Having a fertility ultrasound won't be painful, but it may be a little uncomfortable if you are having an internal scan.
What can a fertility ultrasound scan diagnose?
Fertility ultrasounds can evaluate your reproductive system to help determine why you're struggling to conceive. 
Certain conditions that impact fertility — such as polycystic ovarian syndrome (PCOS) — can't always be picked up via a simple blood test, but may be able to be diagnosed via a fertility ultrasound. 
Female ultrasounds can be used to diagnose conditions that impact fertility like endometriosis and fibroids. A special type of ultrasound called hysterosalpingo-contrast sonography (HyCoSy) can also be used to look for blockages in the fallopian tubes which can stop eggs from moving into the womb and being fertilised. 
Male ultrasounds can be used to diagnose problems with sperm including production and quality, and similarly, whether there are any tubal obstructions.
What will the fertility scan examine?
The type of ultrasound scan that you have will determine what it will examine. 
- An internal or transvaginal scan uses an internal probe that will be placed inside the vagina — examining the uterus, cervix, lining of the womb, fallopian tubes, ovaries, and bladder.  
- A scrotal ultrasound will examine the scrotum, allowing the testicles and sperm to be assessed. 
- A pregnancy check-up ultrasound will check on the baby and examine the womb to make sure that everything is progressing as it should. 
By looking at these areas within the body, we can locate and investigate any abnormalities that could be causing your fertility issues. We can also check 
We can also check how a pregnancy is progressing; an early pregnancy check-up ultrasound will help you safely and accurately determine the health of the embryo between the first six to 12 weeks.
Sometimes, an ultrasound will reveal something that needs further investigation, and you may be referred for a different procedure. 
Which ultrasound scan is right for me?
There are many different fertility ultrasound scans available, so choosing the right one is essential. 
If you're unsure which scan is right for you, you can book a free advisory call with our fertility consultants at IVF Matters. We'll be able to advise you on which fertility ultrasound scan will meet your needs and help get you on the path to parenthood. 
Introducing Buy Now Pay Later
Interest free payment plans. No credit checks! No applications! Select at checkout
Working with