Our Success Stories
We know that choosing a fertility clinic to progress your treatment can be a daunting prospect. Every patient is unique and any treatment provided should be tailored to your individual needs, with your care and wellbeing a foremost priority. You will undoubtedly wish to review clinical experience, read patient testimonials and check the success rates before making a final decision.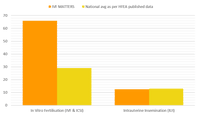 How do our rates compare?
Our statistics display the live birth rates for 2021, although the HFEA data currently available is for 2019. Comparable data can be limited as all fertility treatment statistics are based on patients' personal choices and the most appropriate individualized treatment pathway. The success rates for Dr Irfana Koita for all ages are displayed here.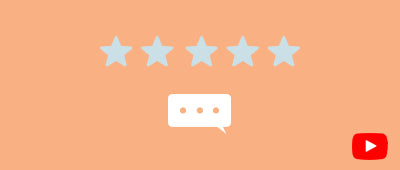 Our success stories
"It was a wonderful experience having my treatment with Irfana. She was alway available at the end of the phone to answer any question and to provide personal support at every stage of the process. The care I received from her was second-to-none and the whole procedure ran incredibly smoothly with almost no downtime afterwards."
Doctify Verified Patient 02-08-2021
"Dr. Koita's warmth, knowledge and guidance are exceptional. Under her care, the IVF process was a positive experience for us. From the start, Dr. Koita has been on our team, offering kindness, encouragement and good humour throughout. We are grateful to have undergone treatment with such compassion and care, and to have Dr. Koita by our side."
Doctify Verified Patient 23-06-2021
"We were very happy with the level of care, consistency, expedience and attention to detail provided by the IVF Matters team during our treatment."
Doctify Verified Patient – 23-06-2021
"So glad to have found Irfana on this journey that we decided to embark on. Irfana has been great in the way she comes across, answering all my questions be it late evening or weekends and explaining every single process and the reason behind it. She is very patient and knowledgeable and is perhaps the best in her field. Highly recommend her."
Doctify Verified Patient – 15-06-2021
"It took me almost three years to decide to do egg freezing and Dr. Koita was encouraging and supporting throughout the process. This is not an easy thing to do and it helps to have another woman as support (this felt really important to me as a female PoC). It was easy to get support and as questions over text and video calls."
Doctify Verified Patient – 12-03-2021
"I am amazed by how thorough and thoughtful your approach is compared to the many other consultants and clinics I worked with in London. I am keen to help other women avoid unnecessary pain and distress by working with a consultant (you) who covers all the bases from the start. Thank you again for everything!"
Doctify Verified Patient – 20-08-2020
"We found the IVF matters online clinic to operate at a very high level, with clear communication, very short wait times and friendly staff. Certainly recommend."
Doctify Verified Patient – 10-07-2020
"Thanks for your advice and help. This sort of process that you offer via IVF Matters is really helpful - especially at times like these."
Doctify Verified Patient – 31-03-2020
"Irfana is extremely caring and thorough with her approach. Not only is she an excellent doctor; she really understands the emotional side of fertility issues. She is incredibly patient and always has a smile - no matter how silly the question!"
Doctify Verified Patient – 18-04-2019
"I have had a great experience at IVF Matters throughout all my treatments here. Everything is done very professionally and there is always someone to answer your questions at any time, which is great especially during a time where there is a lot of questions. I would definitely recommend to anyone starting their journey as they have helped me every step of the way"
Doctify Verified Patient – 02-04-2019
"So thankful to everyone at IVFmatters who helped us with FET. Special thanks to Dr Irfana who explained in detail all of our options and guided us throughout the process with great care. The level of service and professionalism was second to none."
Doctify Verified Patient – 18-10-2018
"From the very beginning of our journey until successful pregnancy test we felt well looked after and cared for by Dr Irfana Koita. Always warm and open about questions and supporting us in ups and downs and both the emotional and physical roller coaster of IVF! Thanks to Dr Irfana Koita and all the teams behind the scene. A dream has come true! No thank you is ever going to be enough!"
Doctify Verified Patient - 27-08-2018
"My consultation with Dr Koita was extremely helpful. She is very knowledgeable and experienced in this field and carefully considered my situation and gave practical advice in respect of my fertility treatment."
Doctify Verified Patient – 04-06-2017
"Dr Irfana, we really appreciate your professionalism, kindness and care. Thanks to you we have our precious baby girl. We will be forever grateful to you. Sincere thanks and best wishes."
Doctify Verified Patient – 05-04-2017
"Dr Koita is approachable, listens to concerns, answers honestly and is open to various suggestions offered by me. I felt listened, cared for, and understood. I just wanted to say thanks."
Doctify Verified Patient – 08-11-2016
Introducing Buy Now Pay Later
Interest free payment plans. No credit checks! No applications! Select at checkout
Working with